Major in Construction Engineering
This program instills students with the ability to plan and administer the distinct phases of a construction project, including structural, environmental, and public-infrastructure works, among others. Special emphasis is placed on project planning and control, as well as on coordinating between the different specialties involved in project execution.
Recommended Exploratory Courses
ICC2304 Construction Engineering
This course will allow students to obtain a general vision of the Major in Construction Engineering and the areas of knowledge that are studied.
Specializations in Construction Engineering
Employment Prospects
The graduates of Bachelor of Science in Engineering with Major in Construction Engineering can exercise their profession in a diverse multitude of areas (e.g. design, development, planning, administration, and execution of civil works). Each construction work is unique in regards to magnitude, complexity, and project type, and considerable skill is needed to design highly efficient, effective solutions that address these variations.
Program Director
"In addition to experiencing the distinct phases of a construction project, the UC Major in Construction Engineering provides students with various opportunities to explore specialized areas within construction engineering and management, ultimately meaning that graduating engineers are equipped to tackle new challenges," Sergio Vera.
Curriculum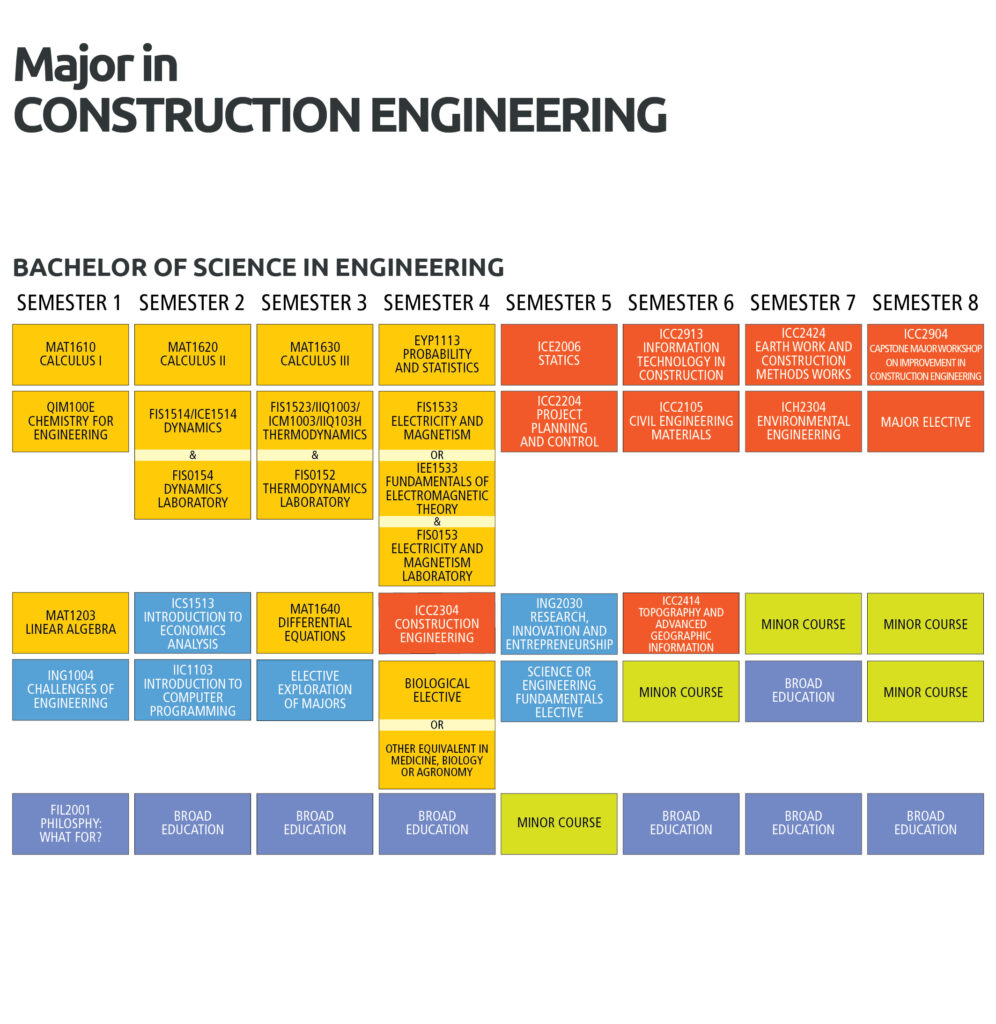 Contact: majoricc@ing.puc.cl
This recommended curriculum is subject to modifications in accordance with current academic planning at the time of course enrollment. Stay informed as to the most recent updates to the Academic Plan.