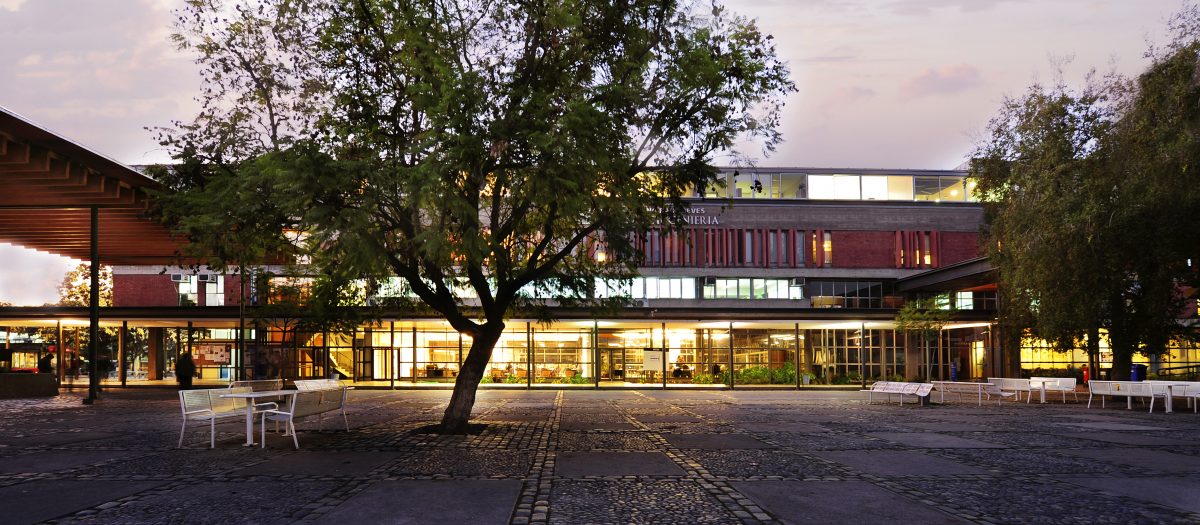 Infrastructure for science and technology
Our vision is to be a world-class institution and to rank among the top 50 Engineering Programs globally. To achieve this aim, we need to strengthen our academic resources (i.e., research and instruction) and continue constructing spaces that facilitate and promote high-quality education in engineering. This includes creating more and better spaces that meet international standards and that are conductive to interdisciplinary discovery, creation, and collaboration in the applied sciences and technology. These improvements will help us to continue educating innovative, entrepreneurial professionals whose talents and skills will be of service to Chile and the world.
The Science and Technology Building, located on the San Joaquín Campus, has classrooms, auditoriums, and computer labs, as well as laboratories dedicated to Design, Sciences, and Engineering.
The Student Hall, located in front of the Science and Technology Building, can host up to 200 students and provides a space for more quality time dedicated to on-campus study and collaboration.
The Interdisciplinary Building (construction underway) will serve as a hub for fostering research and for forming new connections among diverse disciplines, thereby enabling the creation of real-world solutions to problems facing society, both in Chile and worldwide.
This infrastructural challenge is only a physical expression of the cultural and curricular changes being implemented within the School of Engineering at the Universidad Católica.