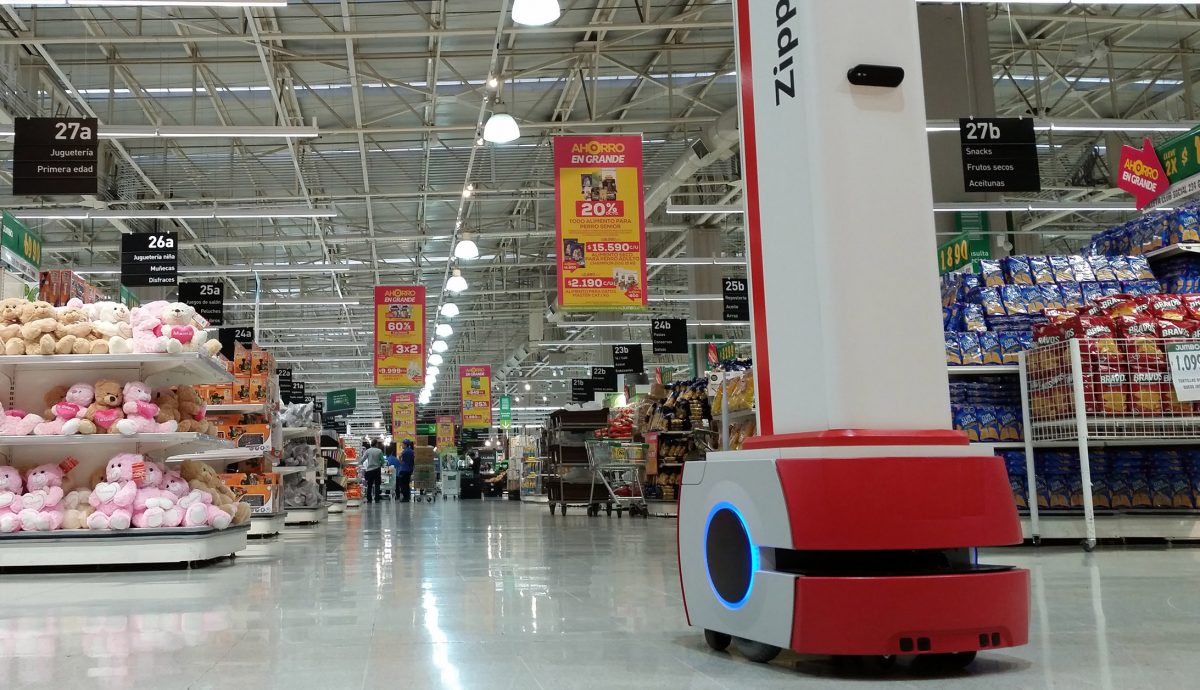 Chilean develop the first robot with artificial intelligence to work in supermarkets
After three years of research, a group of scientists and postgraduate students in Computer Science Engineering at the Catholic University (UC) created the first Chilean robot with Artificial Intelligence to verify the proper functioning of supermarket shelves.
The innovation, called Zippedi, was developed entirely within the country with the support of CORFO, the Chilean National Commission for Scientific and Technological Research. At local retail chains, it reviews the prices and corrects the positioning of more than ten thousand products arranged on the store shelves every night.
"The robot is an example of the great capacity of national engineering and the virtuous cycle that occurs when University, State and private sector align to create world-class technologies and benefit for the country", said Alvaro Soto, the UC engineering professor who led the project.
He added that Zippedi does not seek to replace supermarket operators; on the contrary, it seeks to assist with the complex tasks carried out by people, such as detecting potential operating problems on the shelves every night, such as products that are out of stock or posters that have errors or are poorly positioned.
"The robot begins its shift at midnight, seven days a week. Then, for more than three hours, it moves autonomously for more than two kilometers through the aisles of the supermarket assigned to it, "said the researcher.
Álvaro Soto pointed out that Zippedi uses a navigation plan based on a map it created automatically the first time it visited the store, which is modified dynamically when it finds routes blocked by cars or local maintenance activities, for example.
"During its journey, Zippedi also uses its visual perception systems to recognize the different areas of the supermarket, as well as people and objects it needs to evade while moving, "added the UC Computer Science expert.
At the end of its route, the robot automatically returns to its booth to connect to the electrical grid and recharge its batteries until its next shift.
"Zippedi is an example of the latest technological advances in the area of Artificial Intelligence, with systems of perception, reasoning and action that allow it to coexist in natural environments and be a great help to its environment," said the academic.
With its silent work, the robot has become a beloved collaborator in retail stores, facilitating the work of restockers, who receive pertinent information which helps them to perform their daily tasks. Customers and cashiers also benefit as they will no longer suffer inconveniences and delays due to products labeled with incorrect prices.
Today, Zippedi is marketed by the company of the same name and is being used by the retail sector not only in Chile but also in other countries such as Colombia, Brazil and Mexico.