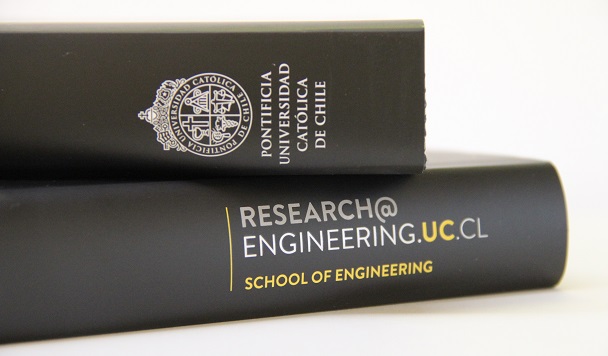 Research in PUC Engineering
Through the book Research@engineering.uc.cl, the Pontificia Universidad Católica de Chile School of Engineering provides a complete summary of the principal research projects conducted by School faculty.
This book, which is published in English, contains more than 167 researcher interviews and photographs. This book invites readers to find new ways to collaborate and integrate knowledge towards finding solutions to the distinct challenges facing today's society. Research@engineering.uc.cl also serves to recognize the work conducted by investigators and their contributions to the development of the School, the University, and Chile.
The interviews are presented in alphabetical order according to each professor's last name, which are also referenced in the "Researcher Index." To help readers find topics of particular interest, the book also provides a "Table of Contents" that orders research initiatives by each School department.
Thinking in foreign readers, Reaseach@engineering.uc.cl also provides a glossary that defines the numerous organizations, terms, and types of funding referenced in the interviews.