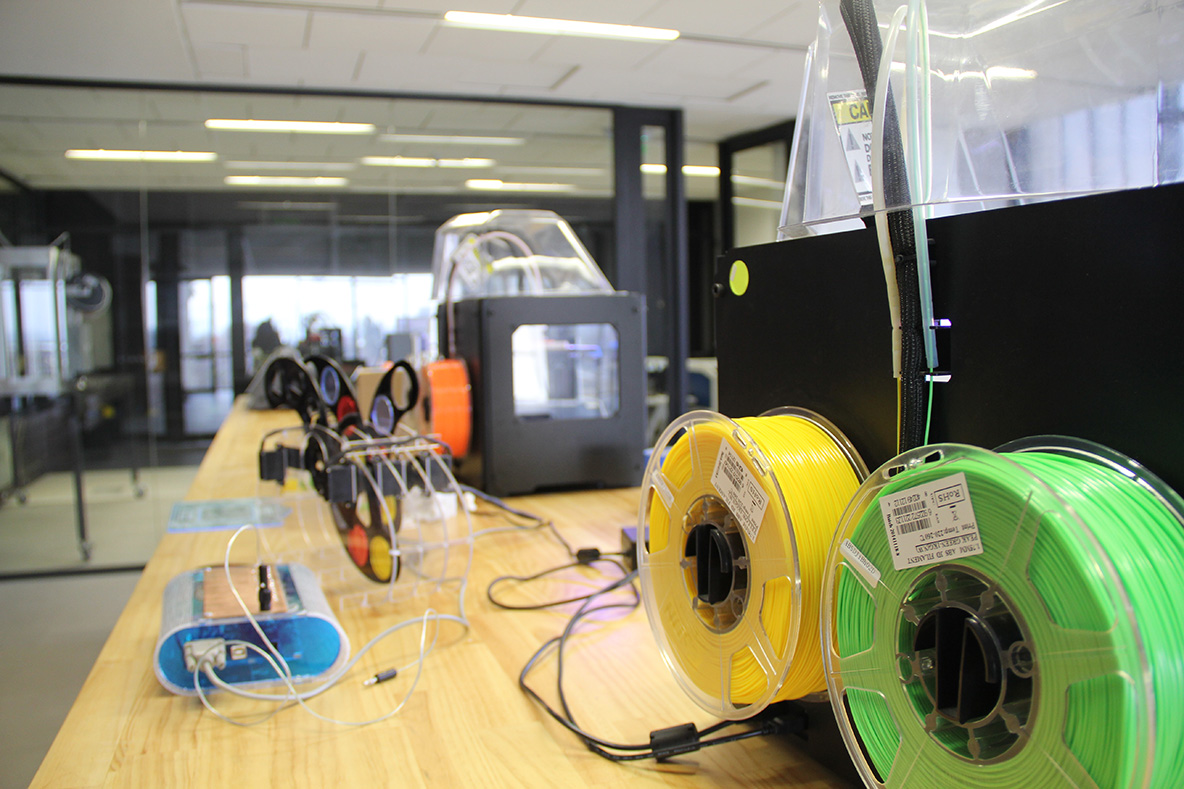 Entrepreneurship support
Information and guidance
The doors of the School's Executive Office are always open to students seeking guidance on their innovation and entrepreneurship projects. We are available to help on the fourth floor of the Raúl Devés Building.
For guidance on techno-scientific initiatives, please get in touch with the Office of Research and Innovation. Contact: Constance Fleet cfleet@ing.puc.cl.
In addition to information on events and contests open to students and professors, you can sign up to receive the Innovation Newsletter and follow publications on the UC Innovation and Entrepreneurship Facebook page.
For guidance on subjects related to social entrepreneurship and B corps, please get in touch with the Suboffice of Social Entrepreneurship. Contact: Soledad Ferrer msferrer@ing.puc.cl (Social Responsibility Director).
Training and education
View the courses and programs offered by the School of Engineering that provide skills and knowledge related to innovation and entrepreneurship.
Spaces
The School has some spaces dedicated to project and entrepreneurship work. Additionally, the School has alliances with various co-works, providing discounted rates to students.
FabLab Challenges of Engineering
FabLab Electrical Engineering
Science and Technology Building: dedicated to the core education courses, with new classrooms, laboratories, and a student hall.
FabLab: located on the third floor of the UC Center for Innovation. This rapid prototyping lab is open to entrepreneurs, researchers, and students. The aim of this space is to promote an anti-establishment and disruptive entrepreneurial culture that fosters unconventional interdisciplinary collaborations in an open, transversal, and dynamic environment. This is a space for materializing the convergence of different abilities, linking creativity and knowledge through design and prototyping projects.
UC-X Laboratory for Advanced Electronics: located on the third floor of the UC Center for Innovation.
BioFabLab: located on the third floor of the UC Center for Innovation. This is a synthetic biology laboratory dedicated to developing molecules conceived with the purpose of improving life quality through the spheres of health and nutrition.
CoWork – UC Center for Innovation: located on the fifth floor of the Center for Innovation, this collaborative work space offers a special rate for UC students.
Financing
Universidad Católica Financing
IN2030 Innovation Award (only for students enrolled in ING2030)
Brain Chile (Business-Research-Acceleration-Innovation)
Geek Camp
Social Ideas Camp
External Financing
One Start
100k Santander Universities Entrepreneurship Award