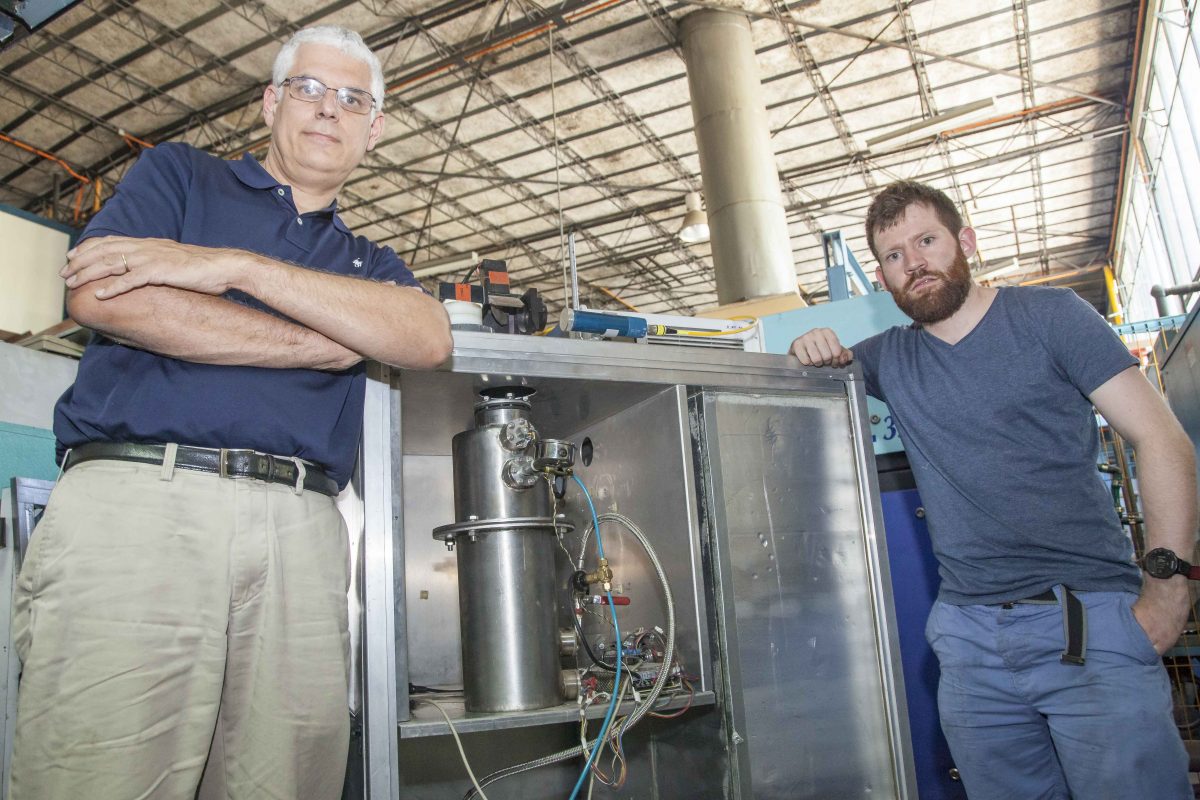 3D printer to create metallic implants is designed
A group of researchers from the Department of Mechanical and Metallurgical Engineering at the Pontificia Universidad Católica de Chile (PUC), with the support of the National Commission of Scientific and Technological Research, successfully manufactured and tested a 3D printer that creates medical implants from metal alloys.
The innovation, recently patented by PUC engineers, can print metal parts for orthopedic use through a novel laser process of continuous manufacturing of the layers of the objects, which is faster, more compact and cheaper to produce than current technologies.
"The challenge for these machines is finding new printing materials. In this case, we have integrated copper alloys in tests to check the advantages offered by the technology," said Jorge Ramos, Professor of Engineering at UC.
The researcher, who leads the project along with Javier Vera and Guillermo Zañartu, said this technology could be applied immediately in the manufacture of "acetabular cups" for hip implants. In Chile, more than 7,500 surgeries of this type are performed annually.
Globally, the number of patients who have hip replacement surgery approaches one million per year. This is due to increased life expectancy and a consequent prevalence of osteoarticular diseases.
A year ago, the research team visited the Zimmer Biomet company in Indiana, United States, and the team was able to see how experts in that country are using 3D printing to develop this type of implant. One of the the main reasons for using this technology is the need to manufacture custom prostheses.
"Orthopedic surgeons bet more and more on 3D printing as a technological solution to replace defective or worn out bones of their patients. Most resemble those made with titanium, but the new custom implants have a promising future," said Ramos.
Advantages of the technology
Among the many novel aspects of the project, we highlight the use of an infrared laser that manufactures the pieces inside a controlled, oxygen-free chamber.
Unlike conventional 3D printing processes, which create objects layer by layer, this technology creates a single layer of continuous growth through spiral geometry. This technique has demonstrated the ability to create cylindrical objects, such as metal rings.
This technology allows faster manufacturing of parts that are more volumetrically compact and have better mechanical properties. The parts are also cheaper due to the shorter manufacturing time.