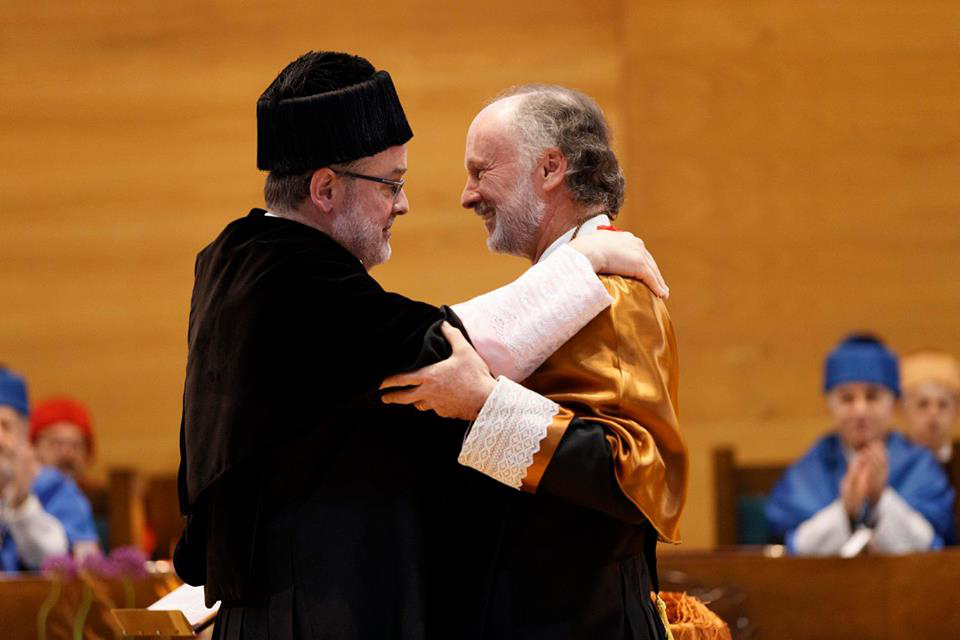 Juan de Dios Ortúzar was awarded the title of Doctor Honoris Causa in Spain
In a solemn ceremony held at the University of Cantabria (Unican), Professor Emeritus of Transport Engineering and Logistics at Universidad Católica (UC), Juan de Dios Ortúzar, was awarded the title of Doctor Honoris Causa in Spain.
The ceremony was led by the President of Unican, Ángel Pazos, and the President of the Autonomous Community of Cantabria, Miguel Angel Revilla, who highlighted the teaching excellence of the Chilean engineer and his contribution to international transport research.
Professor Juan de Dios Ortúzar appreciated the honorary degree and stressed that "when we are honored, we should not only be grateful that they have realized that we have made some contribution but also keep in mind that it is not only our own but also for those who have accompanied us."
The proposal for this appointment as Doctor Honoris Causa came from the Unican Transport Systems Research Group with the support of the School of Civil Engineering, Canals and Ports and the Faculty of Economic and Business Sciences of the institution; it was approved by an absolute majority.
For the Spanish academic authorities, the awarding of the honorary degree to Juan de Dios Ortúzar is a privilege because he is considered one of the five best professors in the world in the field of demand econometric models applied to transport.
Unican is first place in research among the more than 70 Spanish universities for the third consecutive year.