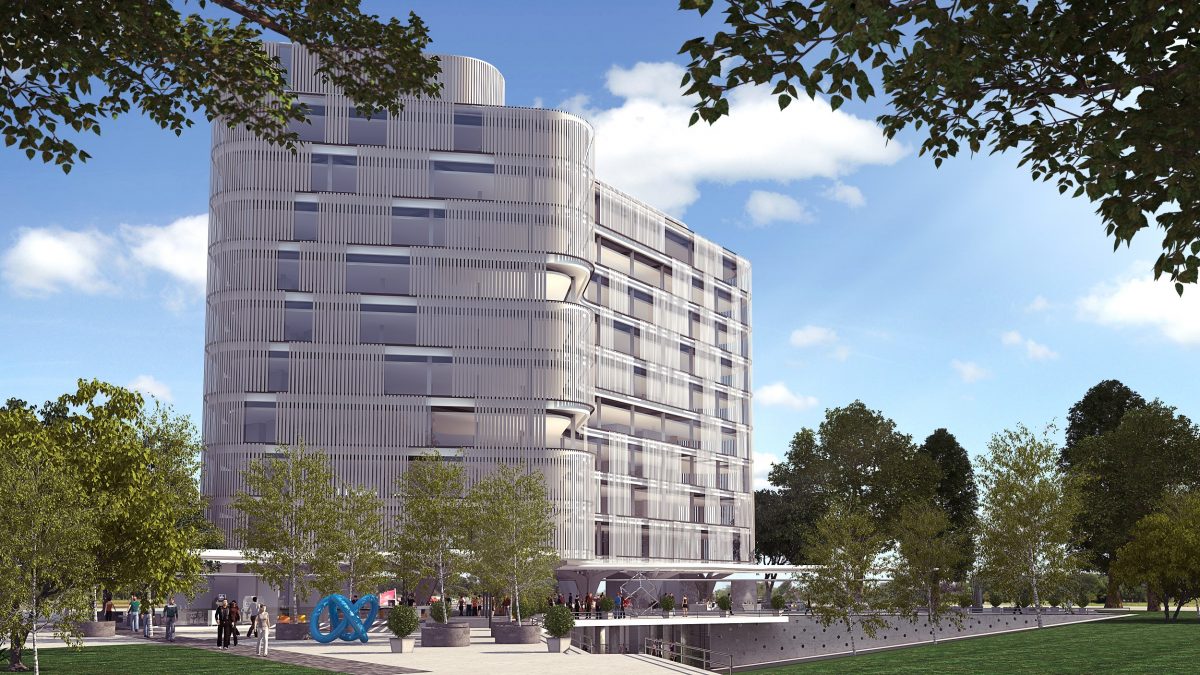 Interdisciplinary Building (Project underway)
Climate change, critical resource demands (e.g., water and energy), population growth, worldwide health matters, and natural disasters – these are just some of the shared global concerns that, with each passing day, expand in scope and difficulty. Research initiatives must accept the inherent complexity and interrelatedness of these phenomena.
Establishing knowledge from an interdisciplinary standpoint is a recognized opportunity for strategically positioning discoveries. This means applying an interdisciplinary approach to achieve solutions to the pressing problems facing today's society, and it is our expectation that responses to global needs can originate in Chile.
It is within this context that the project for the new Interdisciplinary Building was launched. This building will provide our students with an education focused on science/technology-based research and innovation. Additionally, this space will serve as a hotspot for creating and exchanging knowledge pertinent to solving the issues of our time.
The ten-floor Interdisciplinary Building will have an underground convention center with a double-height grand entrance hall that will serve to host fairs and conferences. This building will additionally have classrooms, auditoriums, and multimedia rooms able to accommodate more than 400 individuals who will be able to directly connect with the already existing 800-person auditorium in the Andrónico Luksic Abaroa Complex.
The first floor of the Interdisciplinary Building will have "open" laboratories – labs with glass walls so that anyone can witness first-hand the research and development of new technologies. Laboratories dedicated to researching automatization, artificial intelligence, and information technologies will directly impact developments in robotics, AI, prototyping, and app creation.
Floors 2 to 10 will further host a number of advanced interdisciplinary laboratories:
Natural Disasters
Simulation/Risk/Uncertainty
Institute of Biological and Medical Engineering
Energy/Materials Science
Co-Work/UC Investigation
Institute of Mathematical and Computational Engineering / Data Sciences
Sustainability / Smart Cities
Let's be protagonists in discovering new worlds, in crossing frontiers of knowledge, and in research. We invite you and your business to participate in this project.
Contact:
donaciones@ing.puc.cl
+56(2) 23547646- 23544949