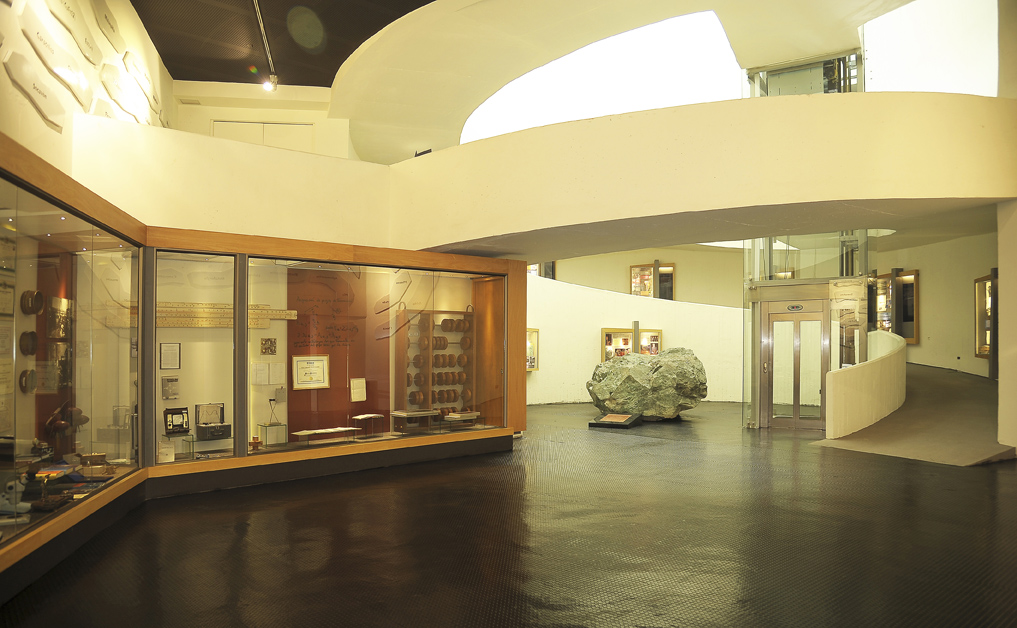 School Of Engineering Museum
This museum is a collection of diverse spaces that, together, reflect the memory of UC Engineering, transmitting the School's development and more than 120 years of history. Fourteen display cases are located along the ramp inside of the copper cylinder of the Andrónico Luksic Abaroa Complex. These displays present the history of the School of Engineering, highlighting principle milestones, notable engineers, and innovative and interdisciplinary achievements.
The Museum collection is largely comprised of donated or on-loan objects from School departments, professors, engineers, and members of the community. Militza Agusti, the project curator, is constantly searching for heritage objects that contribute to the memory of the School of Engineering. Those interested in this project can write to museo@ing.puc.cl.