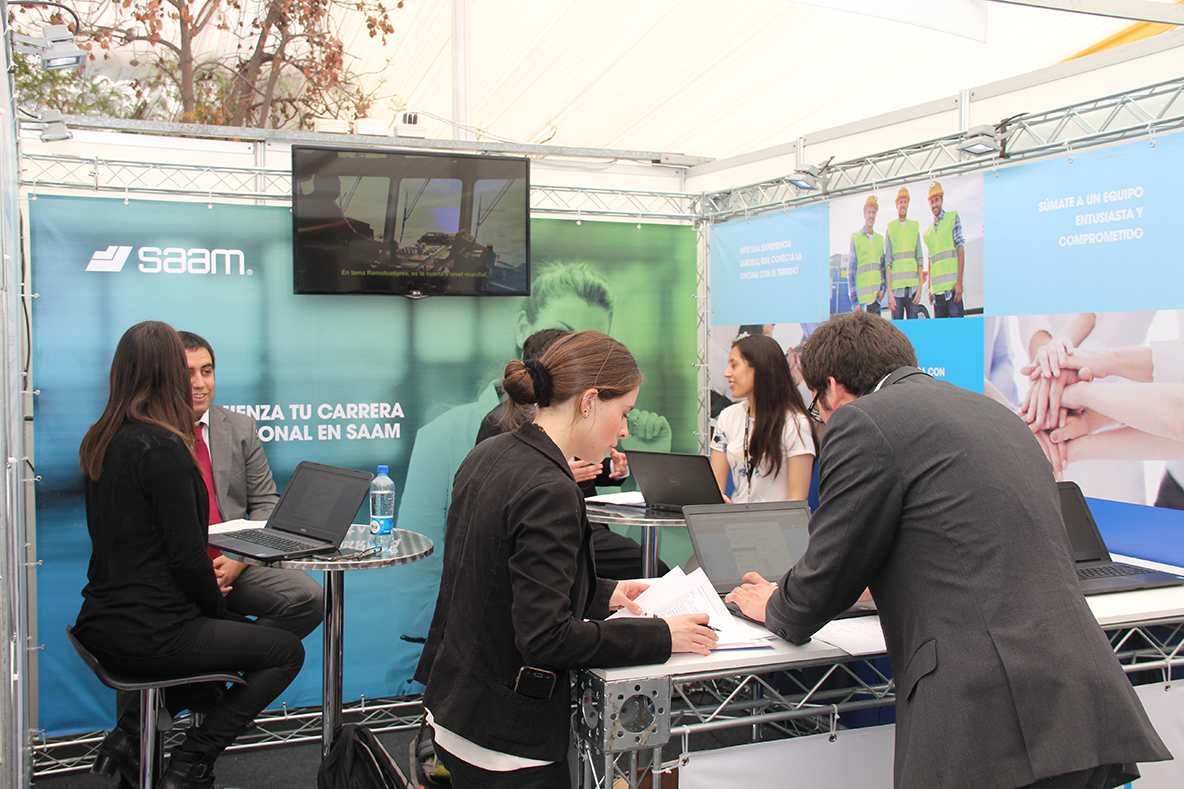 Job Fair
The annual Job Fair, which began in 1991, is held during the second semester of the year and brings together the leading businesses in Chile.
2019 Job Fair: 25th September
Through events such as this, the School of Engineering aims to:
Create an instance in which professionals entering the job market and leading companies in Chile can meet.
Provide the university community with information related to the markets in which respective companies operate; company visions and business strategies; the traits that companies are looking for in candidates; and the benefits/career paths offered by companies.
Give UC students and engineers the chance to obtain employment and internships with attending businesses.
This service has an associated cost.
For more information, contact María Teresa González at colocaciones@ing.puc.cl.