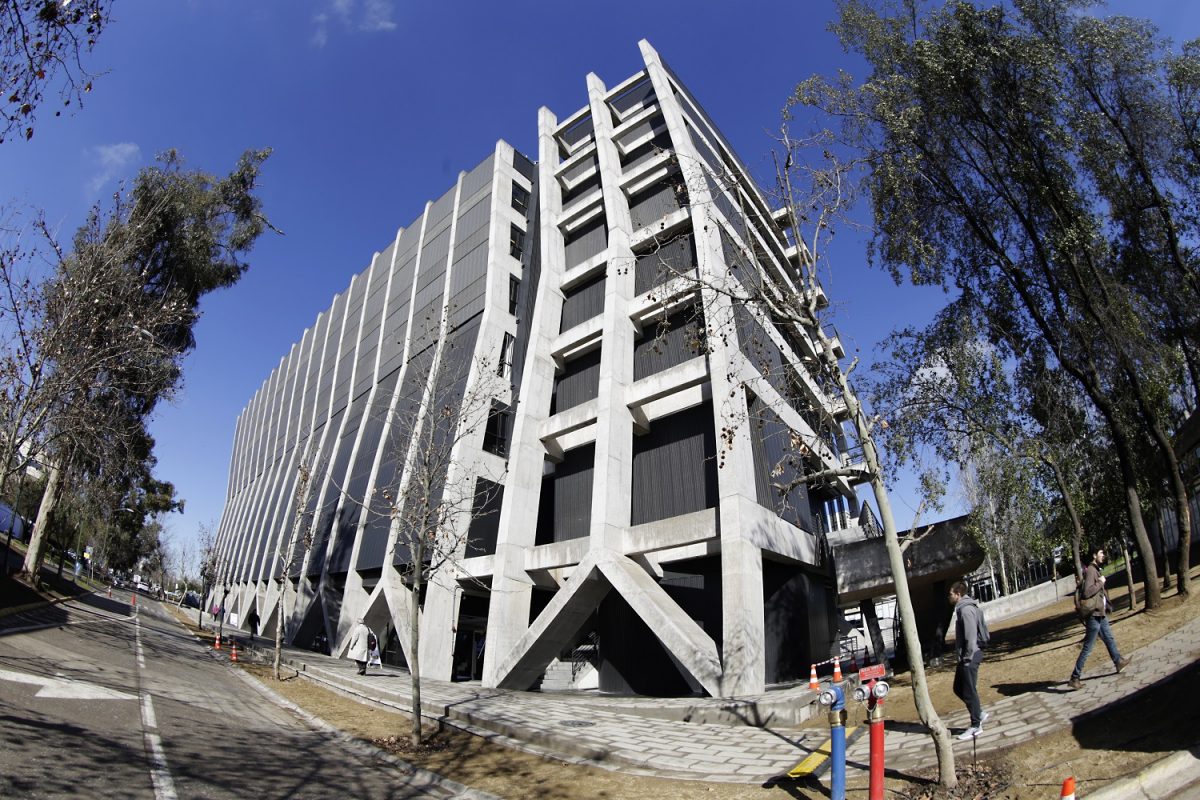 Science and Technology Building
"Now, more than ever, Chile needs to trust and invest in its people, in their ideas, and in their dreams," states Juan Carlos de la Llera, Dean for the School of Engineering.
Promoting initiatives of entrepreneurship and innovation that are based on science-technology is crucial for the continued development of Chile, and the School of Engineering at the Universidad Católica is firmly committed to this challenge. We expect our students to act as catalysts for change, to push the bounds of knowledge, and to develop creative, effective solutions that positively impact the quality of life for individuals.
The Science and Technology Building is a space dedicated to training world-class students during their first years of higher education. It is during these first years as an undergraduate that we hope our students will discover new worlds and develop scientific and technological skills.
The seven-floor Science and Technology Building, located on the San Joaquín Campus, has classrooms, auditoriums, and laboratories for the basic sciences and engineering.
On the first floor is a large cafeteria that can serve 500 students, in addition to providing recreational spaces. This capacity is adapted to meet the growing demand for on-campus food services.
On the second floor are five auditoriums, each with a 140-person capacity. On the third floor are nine interactive-learning and computer rooms that facilitate more creative, dynamic instances of education.
On the fourth floor are cutting-edge laboratories dedicated to instruction in the basic sciences – i.e., chemistry, physics, and biology. The upper levels of this building house modern laboratories used to instruct students in the most complex areas of engineering, including:
Finances and Stock Exchange
Microstructures Characterization
Materials Properties
Geosciences
Heat and Energy Transfer
Foods
Electronic and Digital Systems
Sustainability and Critical Resources
Capstone
Fluid Dynamics
Biological and Medical Engineering
Biomedical Technology
On the seventh floor is the Institute of Biological and Medical Engineering.
Let's be protagonists in discovering new worlds, in crossing the frontiers of knowledge and investigation. We invite you and your business to be part of this project.
For more information, please contact: donaciones@ing.puc.cl
Contact:
donaciones@ing.puc.cl
+56(2) 23547646- 23544949