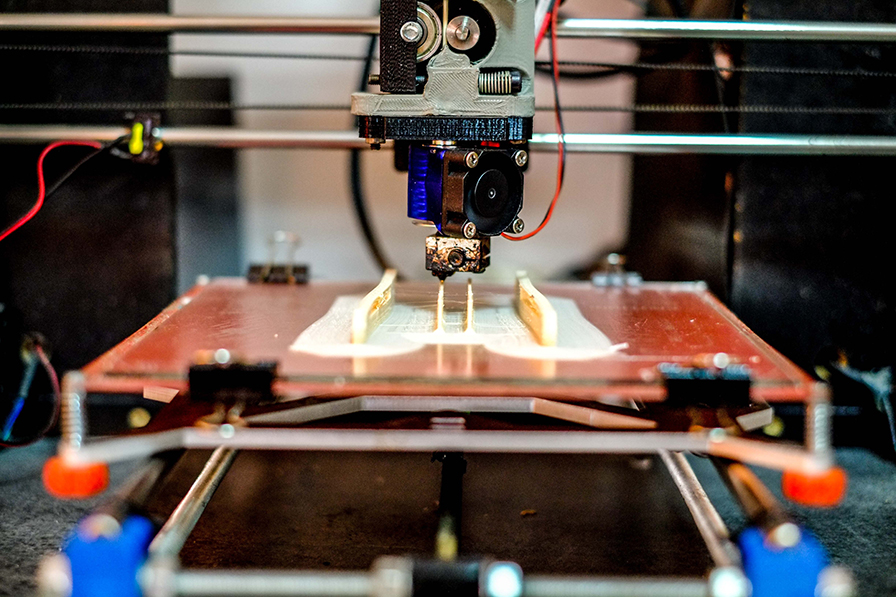 Industry Liaison Office
The Industry Liaison Office of the UC School of Engineering, a virtual office, is dedicated to strengthening and catalyzing the processes of knowledge transfer and relationships between the UC School of Engineering and the industry/public sectors, the aims of which being to have positive socioeconomic impacts and to contribute to the development of Chile.
Value Proposition
For Industry:
Ability to apply or exploit advancements achieved by the UC School of Engineering.
Efficient interrelationships through an intermediary that adapts to the requirements and realities of each respective industry.
Preferential contact and action channels regarding technological needs and opportunities in pursuit of value propositions.
For Professors:
Facilitated connection with industry and advocacy of skills.
Project back office.
Reduced project-management responsibilities to allow faculty to focus on activities related to creation and development.
For other organizational units:
Synergies in resource use and skills.
Ensured compliance with UC regulations.
Collaborative strategy.
Services for Professors:
Support in defining business model.
Support in defining strategies for protecting intellectual property.
Support in writing and applying to R+D projects.
Review (and work with School and DICTUC lawyers) on third-party contracts and agreements related to the execution of R+D projects.
Support in obtaining the rights to intellectual property.
Support in establishing new DICTUC units.
Support in founding spin-off ventures (e.g., preparation of report for Directory approval).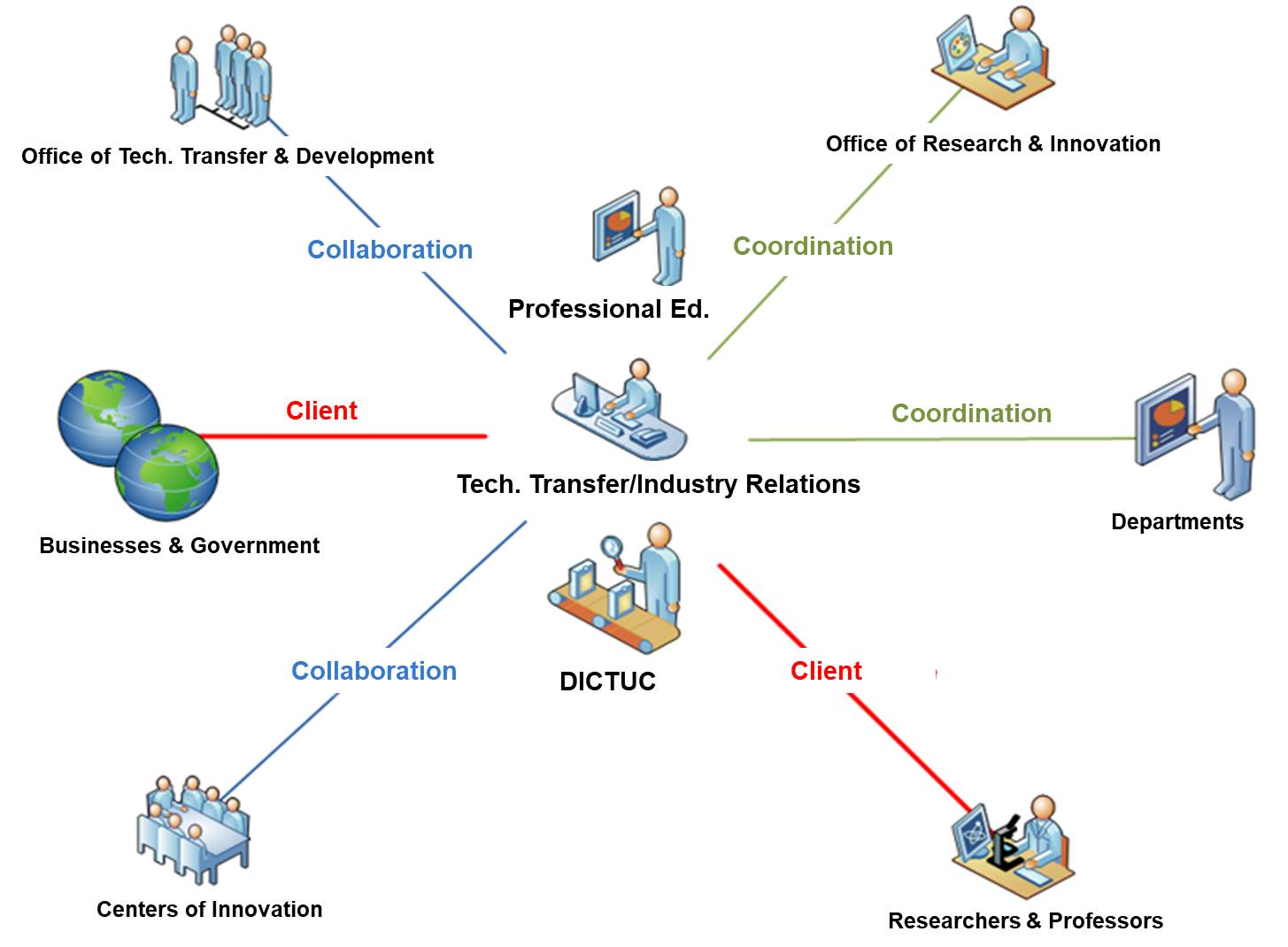 Contact
Coordinator of the Industry Liaison Office:
Muriel Oyarzún, muoyarzun@ing.puc.cl, teléfono +56223541204