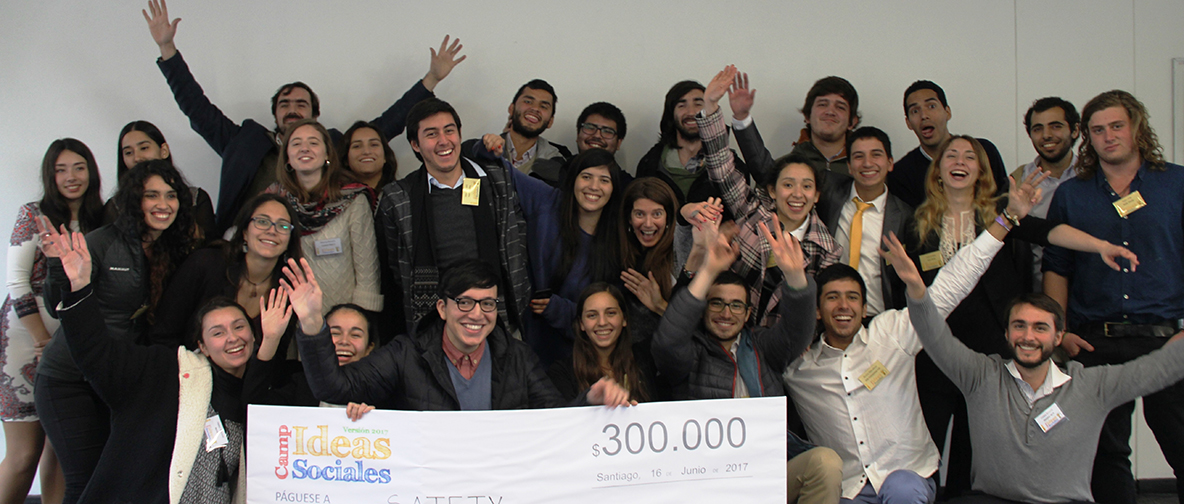 Fostering social entrepreneurship
Social Entrepreneurship and B Corps Course
The Social Entrepreneurship and B Corps course provides students with subject knowledge in the contexts of Chile and the world. Furthermore, this course has a strong multidisciplinary emphasis, touching on topics of creativity, public policy, management, sociology, and psychology.
 
Week of Social Entrepreneurship
This annual event serves as an opportunity for students to learn about the experiences of social entrepreneurs and work conducted by socially-oriented businesses.
Social Ideas Camp
The Social Ideas Camp, open to students from all engineering schools across Chile, is a competition in which participants must develop ideas that solve real social or environmental problems. This activity is conducted within a context that aims to favor schools with a socially-focused and sustainable innovation/entrepreneurship ecosystem. This emphasis means students present ideas that contribute towards the wellbeing of Chilean society.
Since 2017, this initiative has been supported by the complementary "Social Ideas Camp Continued" project, which ensures that some groups from the initial camp are provided with continued monthly support related to developing a business model and validating the proposed initiative.
Contact: drs@ing.puc.cl