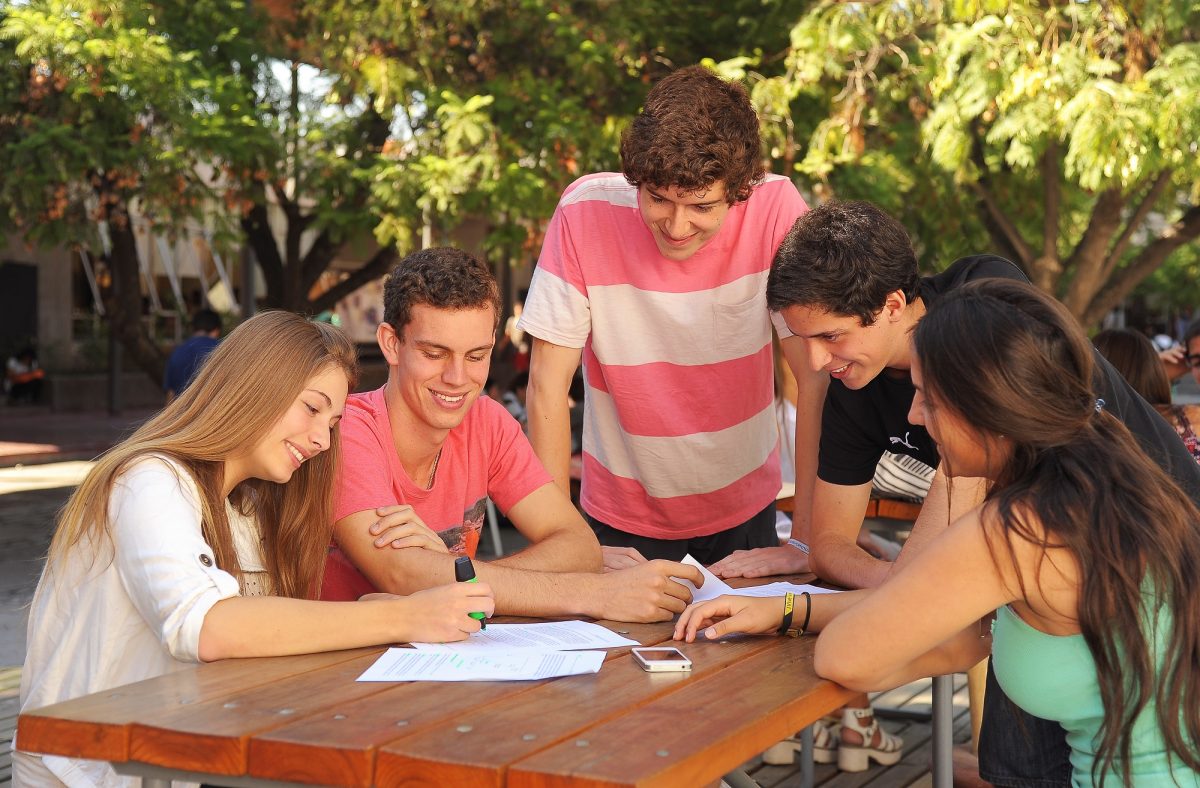 Orientation
The Office of Undergraduate Studies has a team of professionals who are experts in providing student support. This team is additionally supported by UC Engineering students serving as Guidance Counselors.
Professional Team
The Office of Undergraduate Studies has a team of trained professionals that support students in the educational process, providing needed assistance and information, and clarifying any doubts and academic inquiries.
Academic Counselor: Double degree, course equivalencies, curriculum, planning future semesters, vocational orientation, information on specializations, excess credits. Contact: Daniela Bahamondes orientacionacademica@ing.puc.cl
Student Counselor: Personal subjects that affect university life, UC support network, expulsion cases, coordination of educational-support rooms, student regulations (suspension, withdrawal, ethics). Contact: Ángela Izarnótegui orientacionestudiantil@ing.puc.cl
Talent and Inclusion Counselor: Emotional support and help, academic aid, vocational orientation, scholarship continuance, credits, and ongoing assistance. Contact: Delia Valdés dvaldese@ing.puc.cl
Guidance Counselors
The Guidance Counselors are a group of UC Engineering students whose mission is to establish a permanent communication channel between the student body and the Office of Undergraduate Studies. This group directly addresses doubts students may have and improves the quality of information provided to students. For more information, write to dipre@ing.puc.cl or visit the webpage http://orientadoresdocentes.sitios.ing.uc.cl/
Freshman Handbook
This handbook provides freshmen with all the information they need to complete their degree – from their first year until graduation. Important information is given regarding the Academic Plan, Leveling Plan, academic processes, research, graduate studies, orientation, and support networks, among other topics.
Job Placements (Occupational development)
The UC Engineering Job Placement Area helps students look for internship opportunities to fulfill degree requirements (Internship I: Operational and Internship II: Professional). This includes organizing events such as the Business Fair, which is held annually on the Engineering Patio and which attracts the leading businesses in Chile.
Additionally, students can access an online platform listing job opportunities during their entire degree program and entire professional career www.colocacionesingenieriauc.cl.
For more information about available occupational development opportunities, click here or write to colocaciones@ing,puc.cl