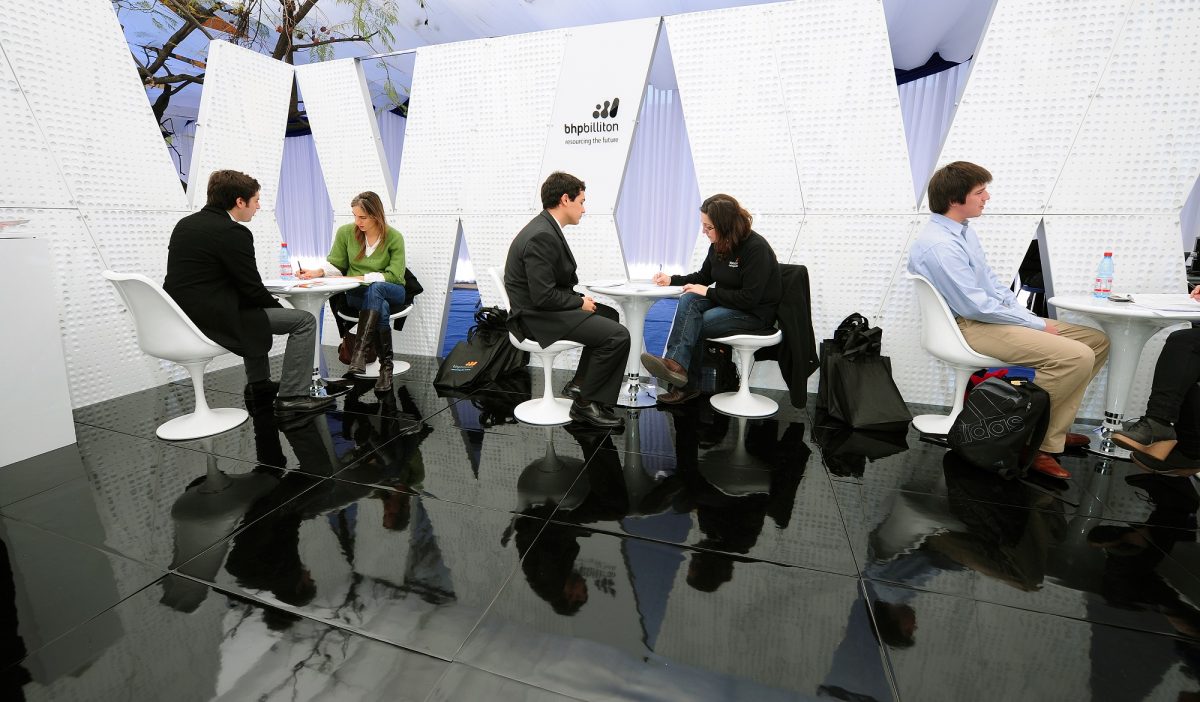 Placements office for businesses
In 1992, the Pontificia Universidad Católica de Chile School of Engineering founded the Job Placements Office as one of many initiatives aimed at strengthening the academic and business sectors of Chile. The objectives of this office are to establish a link between businesses and students as soon as possible within each degree program and to position UC graduates in prestigious businesses with operations in Chile and worldwide.
The missions of the Job Placements Office are to:
Support businesses in the task of selecting UC engineers, choosing those individuals most appropriate for the specific needs of each business.
Provide various services associated with the engineer-business relationship.
Support UC engineers in searching for jobs, providing personalized guidance and aid.
Insert UC Engineers into the most adequate positions offered by the market so as to foster each individual's potential, abilities, and interests.
Contribute towards engineering students gaining work experience during the course of their degree program.
Facilitate the application of theoretical knowledge gained in each degree program during student internships.
We offer a variety of different services to match the needs of businesses, including a free Placements Platform where job opportunities can be posted and applicants can be screened, ultimately providing companies with candidate engineers that meet position requirements.
Contact: María Teresa González, Placements Coordinator, colocaciones@ing.puc.cl